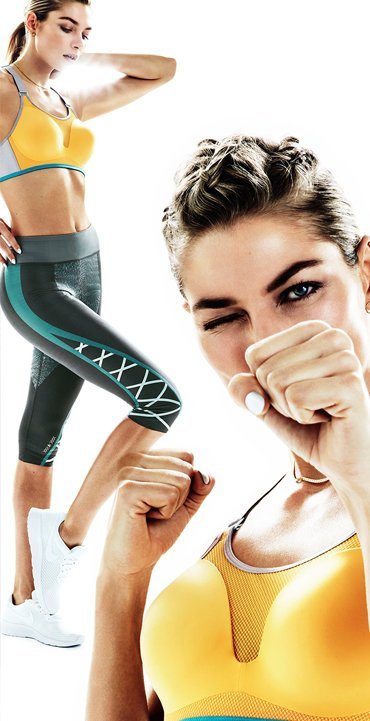 We know that women are stronger together, and stronger still when supported by Triumph, which is why we invented the Triaction Triple; an all-new, fresh and exciting way of working out together. 
We've joined forces with 23 women from different backgrounds, a mixture of global influencers and our 2017 #TeamTriaction winners who came together in Malaga to try it out!
Watch how Team Triaction put Triaction bras to the test when performing various exercises from jump rope to tai chi and bungee workout to acrobatic yoga.
Discover Triaction, high performance bras that are lightweight but functional with stylish, colourful designs alongside the best in sports Innovation for ultimate Bounce Control and enhanced product performance.